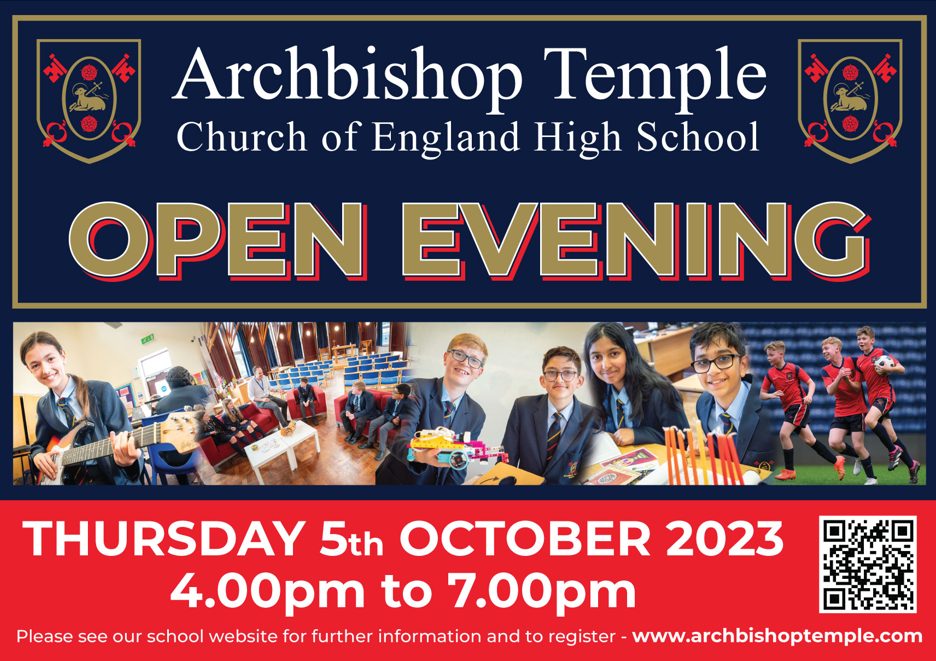 This will be an opportunity for you and your child to have a look around our school and meet the staff and current pupils. Visiting our school will enable you to find out about the wonderful opportunities we will offer your child if they become a pupil at Archbishop Temple Church of England High School.
The Headteacher's talk will take place at 4.30pm and again at 5.30pm. Activities will be taking place in all departments and there will be the opportunity to sample items from our delicious school lunch menu.
We kindly ask that if you wish to attend the event, you register by clicking the button below.
We look forward to welcoming you and your family.
Please note - Parking will not be available on our school grounds. Preston College has kindly agreed to let attendees use their car park for the evening.