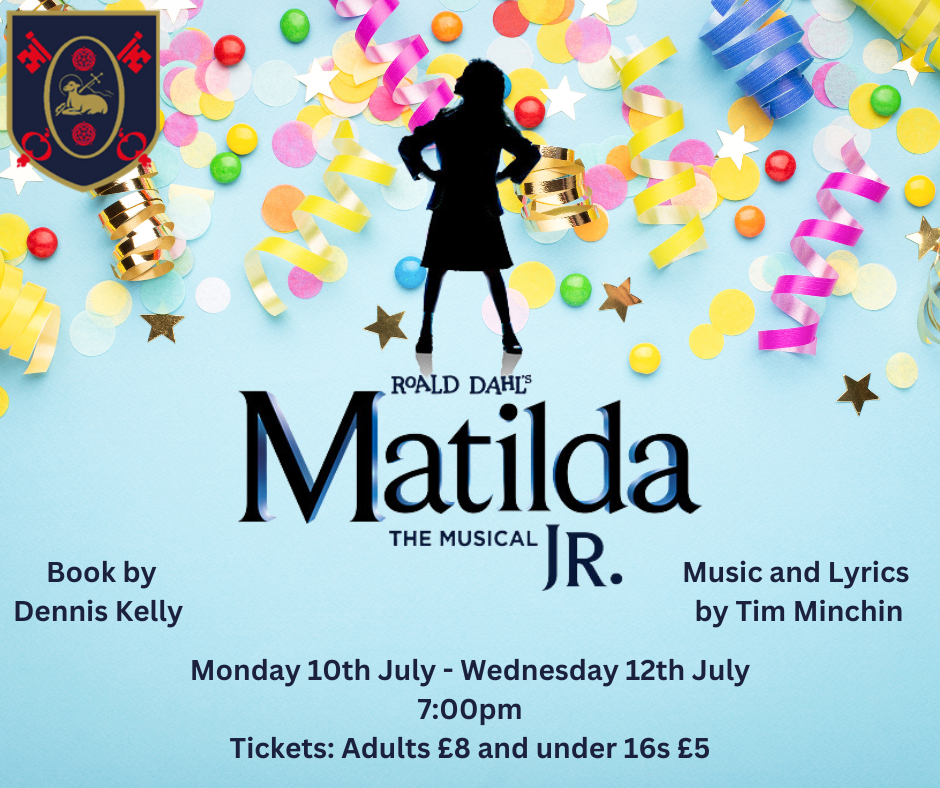 Archbishop Temple Church of England High School's Performing Arts Department is delighted to present Roald Dahl's Matilda The Musical JR.
This captivating tale follows a young girl's yearning for a better life and the children she inspires, leaving audiences passionately cheering for the 'revolting children' determined to teach the adults a lesson.
Filled with electrifying dance routines and catchy melodies, Matilda JR. is a jubilant celebration of pupil power. We hope you will be enthralled and enchanted by the story of this extraordinary little girl and her limitless imagination.
Doors open at 6.45pm, the performance will start at 7pm prompt.
Tickets - £5 under 16, £8 adult, £20 for a family of 4 (2 adults & 2 children).
We kindly request that you do not park on the school grounds.
Tickets are available to purchase online at the link below.