24 November 2021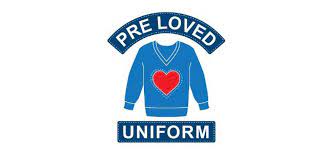 Please find attached an inventory of freshly laundered, pre-loved school uniform available to buy from our school PTA.
Please email pta@archbishoptemple.com with your request, detailing the items, your child's name and form. An email will be sent when items are ready for collection at the school reception, alternatively pick up can be arranged in Cottam after payment.
We are delighted to say that the last PTA pre-loved uniform sale raised a fantastic £108.60! Thank you to the PTA and to Mrs Robinson on our school reception.
On another note, please remind your son or daughter to check lost property, or the PE department, if they have lost an item. The lost property cupboard will be emptied at the end of term, any named items will be returned to their owners but any unclaimed, unnamed items will be donated to the school PTA.
If you would like to check the lost property office yourself for missing items, you may do so between 3pm - 3.45pm Monday to Thursday during term time, please contact school beforehand to prearrange.
Pre-loved School Uniform Inventory