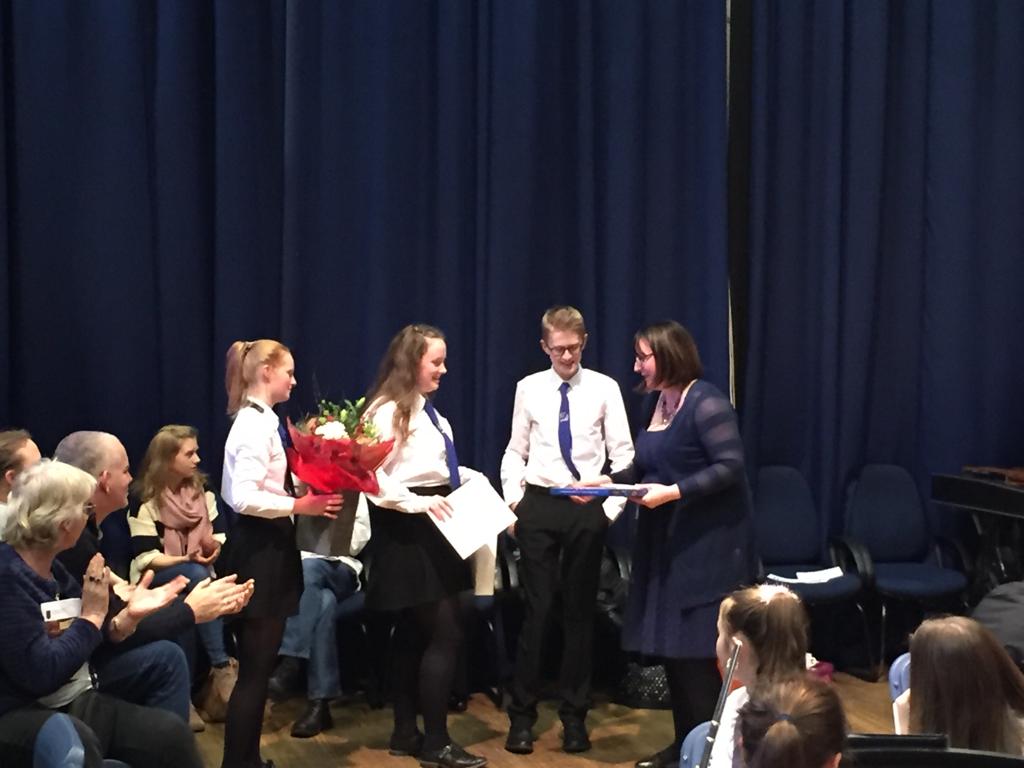 Last night our main hall hosted our young musicians, past and present, for Mrs Gardner's 'Finale' Concert.
The audience were treated to performances from our school's Junior and Senior Concert Bands, Temple Saxes, Percussion Ensemble and Junior Jazz. We were delighted to welcome back ex-pupil, Ben Jarvis, who is now studying at the Royal Northern College of Music. Ben performed a rousing trumpet duet with current year 10 pupil Lewis.
It was wonderful to welcome back two other ex-pupils; the winner of the 2016 BBC Young Musician Percussion Category Final, Andrew Woolcock, and Rabin Joseph, drummer and drum teacher here at Archbishop Temple School. Andrew performed throughout the evening, most notably playing an an energetic solo piece on Marimba and a lively duet with Rabin. Andrew and Rabin also joined our school guitar teacher, and musician with The Troggs, John Doyle on stage for rockin' renditions of Stevie Wonder's 'Superstitious' and Lynyrd Skynyrd's 'Sweet Home Alabama'. John has an amazing, gravelly voice!
The packed evening included interludes where Mrs Gardner tracked back through her career and the highlights of her 12 years teaching here at Archbishop Temple School. That was not all! The audience were mesmerised by a beautiful solo on soprano sax performed by Charlotte, in year 11, and enjoyed performances by ATS9 Extended and Senior Concert Band. It was great to see both bands being joined by ex-pupils Emily Lees, Chloe Wilson, Tess Collis, Susanna Raj, Nathan Barnes and Callum Towers.
The night was a wonderful celebration of Mrs Gardner's career and all the pupils whose musical talents she has nurtured whilst working here at Archbishop Temple School. We wish her every success in her new venture, The Lilac House.