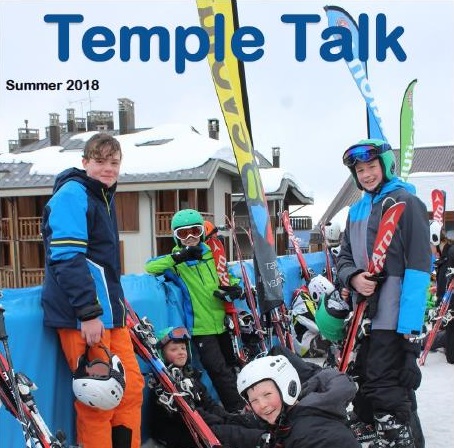 Welcome are delighted to present 'Temple Talk', a magazine written by a selection of pupils in year 9 at Archbishop Temple School.
Mrs Knight, Second in English, set her English class, 9P, an assignment to find out what goes on behind the scenes at Archbishop Temple. They were tasked with finding out the talk of temple and with the help of Mrs Brown have created 'Temple Talk'.
Articles include a glowing review of the recent ski trip, an investigation into the mysterious disappearance of a replica of a Harry Potter sorting hat from the school library, as well as music and sports news.
Pupils enjoyed working on the assignment. Ellen said, 'It was fun and I enjoyed finding out what goes on behind the scenes.'
Matthew thinks the finished magazine is great and Josh was 'delighted' to see his work in print.
9P felt that David's article on 'The Secret Life of Teachers' was entertaining and they look forward to finding out more.
Mrs Knight hopes that the English department will be able to find a way to make this a regular publication.
We hope you enjoy reading about the pupils' experiences and discoveries.