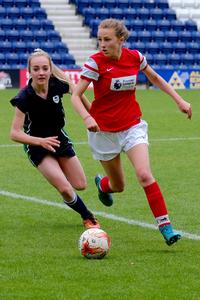 Following a successful run of results the Under 14 Girls' Football Team play their final match tonight at the Lancashire Final at Darwen FC Stadium.
The team have done incredibly well this season competing across the city and county, reaching both the Preston Finals and the Lancashire Finals.As reported last week two members of the team also played in the National Cup Final in Birmingham.
We wish the girls all the best tonight.
Photo: John Shirras