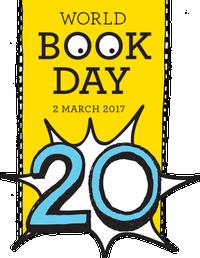 This year World Book Day celebrates it's 20th birthday! We will be celebrating in school by encouraging pupils and staff to dress as their favourite character from a book or dress as their favourite author. Throughout the day pupils will be taking part in activities to celebrate the day and encourage the joy of reading. All pupils have to do is dress up and donate a £1. The donation goes to Book Aid. There will be some fabulouse prizes for the three best dressed pupils!
There are some great, inexpensive costume ideas, here, on the Book Aid website. Some great suggestions for costumes include;
Willy Wonka, Oompa Loompa, The Cat in the Hat, Mary Poppins, Mr and Mrs Twit, Katniss Everdeen, a witch from The Witches, Mary Poppins, Danny the Champion of the World, Percy Jackson...we are sure that you can think of many, many more!
World Book Day is an annual event which celebrates books and reading. That makes it the perfect day to reach out to the thousands of people across sub-Saharan Africa who don't have the books they need by fundraising.
For every £2 that is raised, Book Aid International can send a new book to a library or school in Africa. In 2016, schools and individuals across the UK raised an amazing £120,000. That's enough to send 60,000 books to schools and libraries across Africa.
We hope lots of our pupils will join in the fun, dress up and donate!