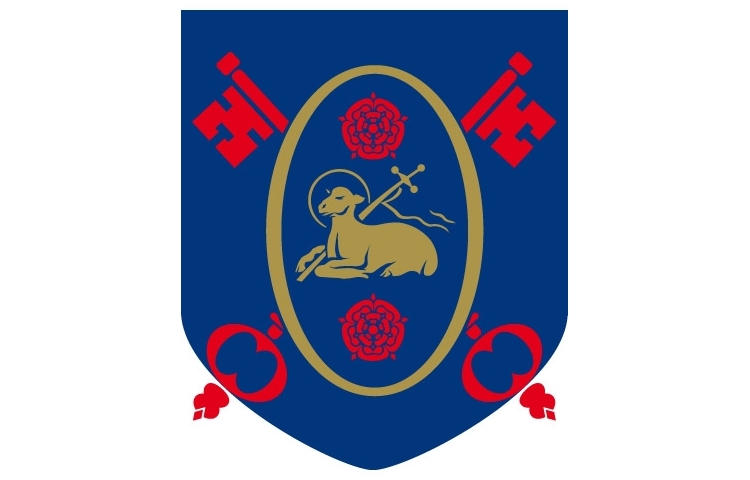 On Thursday 17th November the school welcomed the Bishop of Lancaster, Right Reverend Geoff Pearson to lead our whole school communion service. This annual event is the highlight of the worshipping year within the school. The pupils observed the service with great respect and a genuine sense of reflection on Jesus Christ. All pupils and staff are offered the chance to receive bread and wine or a blessing from the Bishop, although pupils are allowed to opt out. It was wonderful to see pupils from all faiths and none participate and learn more about what Jesus' death on the cross means for Christians. The bread and blood showing us how Jesus offered his body and blood in sacrificial love for the world, to bring people into God's family. Many commented on what a brilliant time of worship we had together.
Bishop Geoff took a few minutes during the service to teach us from Genesis 45 verse 21 to 28. In a great little passage detailing the return of Jacob's son's return from Egypt heavy laden with treasures given by his long-thought dead son Joseph. The Bishop helpfully showed us that it was only when Jacob saw the treasures that he believed that Joseph was alive. For us today we can see how much God loves us through the signs of bread and wine. God really did give is one and only son that all who believe in him might have life.
This year the whole school communion service also had some time dedicated to the commissioning of our new Chaplain, Joe Houghton. The new Chaplain was asked by the Bishop if he was called to the role and if he would work with the staff at the school in service of Christ. He responded that with God's help he would. Do pray for him as he starts his new role in leading worship within the school and pastorally care for staff and pupils.
Why not use the words of the pray the Bishop prayed during the service.
The Lord give you courage, wisdom, strength and love to work to do his will; and the blessing of God Almighty, the Father, the Son and the Holy Spirit, be upon you all and your work done in his name, now and for evermore. Amen.