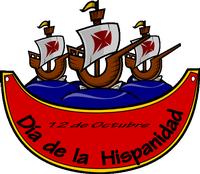 Pupils took part in a range of fun activities to celebrate Dia de La Hispanidad, last Wednesday 12th October. Dia de la Hispanidad is a festival celebrated across the Spanish speaking world to commemorate the discovery of America by Christopher Columbus in 1492. It is an annual national public holiday in Spain.
The day began with a special assembly led by the Modern Foreign Languages Department. At breaktime there was a "Desayuno español" in the canteen. The department were incredibly busy selling magdalenas which are Spanish cupcakes. These tasty little cakes are sometimes eaten in Spain for breakfast. Pupils also snapped up slices of bizcocho de limon, a delicious lemon sponge prepared by Señora Jimenez from her grandmother's recipe, as well as Señora Bergon's pancaques. At lunchtime pupils were invited to watch Buscando a Nemo at lunchtime's Euroclub.
Keep a look out for our new website section dedicated to the Modern Foreign Languages, coming soon.