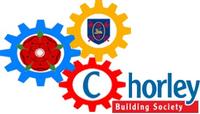 Archbishop Temple School is delighted to announce that the School Building Society scheme in conjunction with Chorley Building Society will re-open this Friday 30th September 2016. The Building Society is open on specific Fridays throughout the year and gives pupils an opportunity to manage their own finances and develop their knowledge and skills in financial capability.
Mr Baybutt, Assistant Headteacher, who is responsible for overseeing this project, said "This initiative is part of a wider curriculum plan to provide all pupils with a greater understanding and knowledge of income and expenditure, credit and debt, insurance, savings and pensions, financial products and services".
Staff from Chorley Building Society work alongside our current Year 10 pupils, who are given the opportunity to experience working in a financial environment.
We hope you will encourage your child to become part of this scheme; application forms are available from School Reception. They need to be returned with an original form of identification, such as a Birth Certificate or Passport and an initial deposit of £1.
More details can be found in the Pupils section of the website.