5 July 2021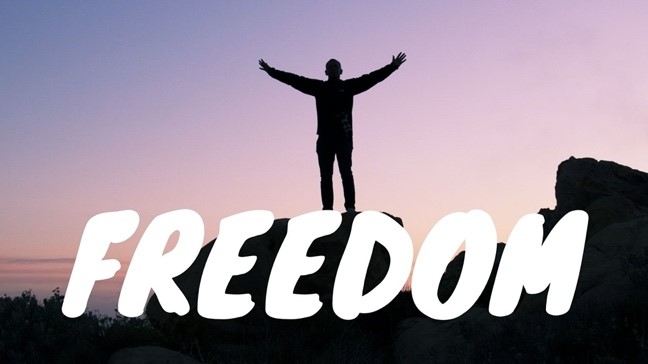 Monday – Bible Reading // Year 7 Col Worship (Guest – Beth Bright, Preston Minster)
After a year of lockdown and getting closer to less restrictions. Let's reflect on the theme of freedom, which flows right through the bible. You might be familiar with the story of Moses. God uses Moses to lead his people out of Egypt and the oppression they are locked in. It's a great picture of how God frees us from sin through Jesus.
Exodus 3
7 Then the Lord said, "I have surely seen the affliction of my people who are in Egypt and have heard their cry because of their taskmasters. I know their sufferings, 8 and I have come down to deliver them out of the hand of the Egyptians and to bring them up out of that land to a good and broad land, a land flowing with milk and honey, to the place of the Canaanites, the Hittites, the Amorites, the Perizzites, the Hivites, and the Jebusites. 9 And now, behold, the cry of the people of Israel has come to me, and I have also seen the oppression with which the Egyptians oppress them. 10 Come, I will send you to Pharaoh that you may bring my people, the children of Israel, out of Egypt."
Galatians 5
1 For freedom Christ has set us free; stand firm therefore, and do not submit again to a yoke of slavery.
Prayer
Father, you want us to live in true freedom. Out of the slavery of sin that oppresses us. Help us not to slip back into these things that can separate us from you. Amen.
Or C of E Daily Prayer (click here)
Tuesday – Discussion // Year 8 Col Worship (Guest – Beth Bright, Preston Minster)
Discuss Freedom
How would you describe true freedom? Is it doing what you want, or is there more to it?
Would you say that you are truly free? If not, why not?
Do you think freedom is important to God?
Why did Jesus go to such lengths to set us free?
Prayer
Lord we see throughout scripture that you desire to give your people freedom. You delivered them from the Egyptians during a time of persecution and you rose from the grave to offer us all freedom. Help us to walk in your ways of freedom to life everlasting. Amen.
Or C of E Daily Prayer (click here)
Wednesday – Prayer // No Col Worship
Prayer
Lord this year has been difficult as we have faced times of lockdown. We are not used to this and it has been very frustrating. Help us to realise that it was for freedom that you gave your life breaking the chains of sin and death. Please strengthen those people who are still facing times of isolation and loneliness. Amen.
Or C of E Daily Prayer (click here)
Thursday – Sports Day! // No Col Worship (Sports Day)
With sports day in mind, let's see what the bible says about it.
1 Corinthians 9
24 Do you not know that in a race all the runners run, but only one receives the prize? So run that you may obtain it. 25 Every athlete exercises self-control in all things. They do it to receive a perishable wreath, but we an imperishable.
The bible teaches that if we take part in a race, we should do our best and win and receive a prize. It also uses this to celebrate that when we trust in God we can receive a prize that will last forever.
Prayer
Lord help us to give our best efforts when we take part in sports and other activities. Help us to keep our eyes on the ultimate prize that you give us – eternal life. Amen.
Friday – Lord's Prayer
Our Father in heaven,
hallowed be your name,
your kingdom come,
your will be done,
on earth as in heaven.
Give us today our daily bread.
Forgive us our sins
as we forgive those who sin against us.
Lead us not into temptation
but deliver us from evil.
For the kingdom, the power,
and the glory are yours
now and for ever.
Amen.
Posted by Mrs L Brown